We are about half way through the year; where do you stand on your 2018 resolutions?
Have you lost weight? Reconnected with old friends? Cut your screen time? Or like me, forgotten about them completely?
At Lightspeed, we've been dedicated to helping our clients 'modernize their research' this year by shortening their surveys so that they can be taken on any device and engage with their respondents in order to get the highest quality answers. So, as the mid-year approaches, we were curious as to which regions were able to hold to their resolution by cutting their average project length of interview (LOI), and which regions were able to increase their average Survey Health Score (SHS) from 2017. Here's what we found…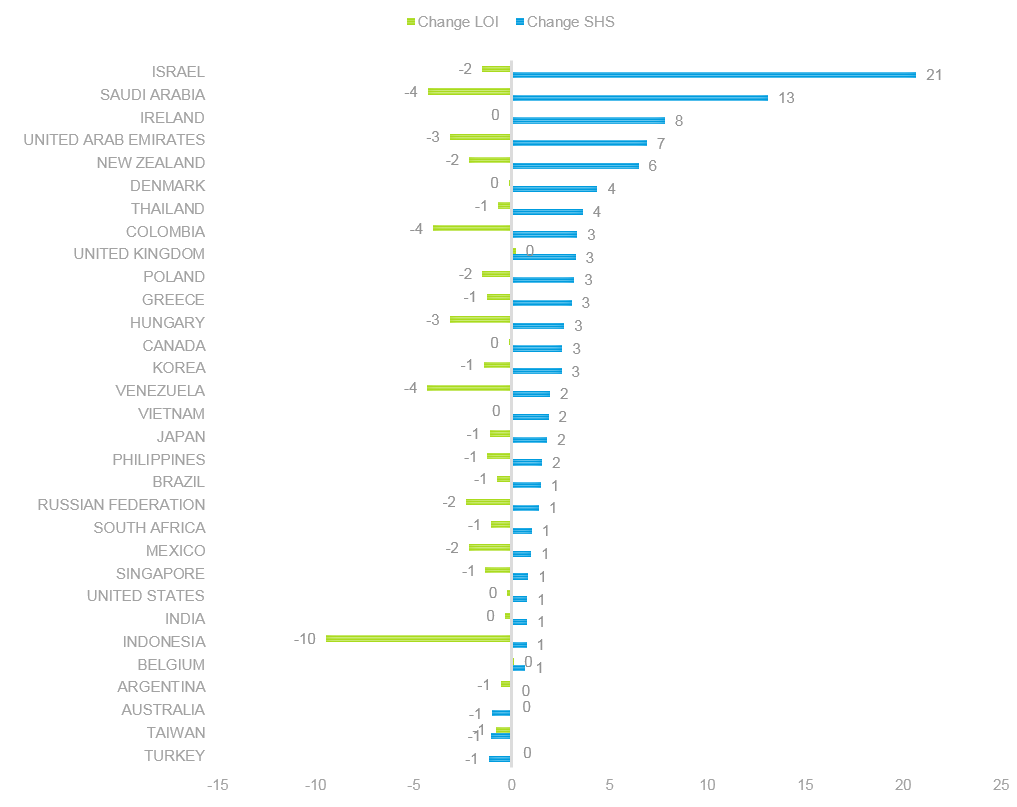 Above, you'll see the regions where we've noticed the most change in the first half of the year based on a shift in the average LOI (in minutes) and average SHS (in points). Don't see your region? We only reported regions where we saw change.
So how did surveys fielded in Israel manage to increase by 21 points on average? And how were the surveys in Indonesia cut by 10 minutes on average? Try looking through our tips below on modernizing your research: