As a recent graduate of University of Georgia's Principles of Market Research course, I attended the ESOMAR RA:DAR conference in November 2015 and served as the networking facilitator at the event. As a novice to marketing research, I was eager to expand my understanding of the industry, its challenges and emerging methodologies.
During my UGA studies, I learned the fundamentals of marketing, as well as the more focused concentration that is Market Research. Moreover, I could recite the terminology, calculate the sampling error on studies, and even answer questions on survey design/setup. I became proficient at all of the basics for traditional data collection. However, the textbook had a difficult time answering one question – what is the future of the marketing research industry?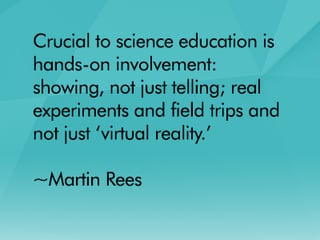 As the saying goes, "When one door closes, another opens," and that is exactly how my transition from a recent graduate to my first ESOMAR conference unfolded. The textbook left me with several questions regarding the next evolutionary steps of Market Research, and the ESOMAR RA:DAR conference opened my eyes to innovative and creative ways of thinking to solve research problems that exist today. As I read the various 2016 predictions for the MRX industry, one theme was constant: change. David Shanker summarizes best how to adapt to this change. "Think like a start-up, act like a researcher." A couple of my takeaways from the conference echo that sentiment:
Passive (Metering) – Passive technology, such as an internet metering, can be used to collect data on respondents without direct user interaction. This technology is setup in the background to record data from connected devices with which the respondent interacts. Therefore, we are able to obtain real-time data on our respondents. Traditional online studies do not occur in real-time, but instead, may be several days, weeks, or even months after an event or purchase takes place. Studies across firms have shown that traditional online surveys may not be enough to accurately assess respondent experiences, as we are not engaging them at the specific time of occurrence. Across gender, age, and race, our rate of recall is very poor, so there are continual arguments made that traditional online studies are simply not enough. One of my main take away points from the ESOMAR conference was that we, as researchers, must learn to incorporate mixed methodologies into our survey techniques in order to get the full picture on our respondents.
Mobile Technology – In general the market research industry seems to be moving towards more modern technology, such as pc/laptop, smartphones, tablets, etc. More recently, there has been an even bigger push for research to be more mobile-friendly. This is due to the convenience and accessibility that online/mobile technology provides. Basically, we have to access our respondents when they are available.
Behavioral Data Collection – Respondents provide insight into their everyday behaviors – they tell us what they eat, who they talk to, where they shop, what they buy and where they work. Behavioral data can serve many functions in marketing research; however, combining this with attitudinal data produces a higher level of analysis.
As I continue to carve out my own career path in market research, I've only begun to scratch the surface. But I am learning that like other industries, those that can be agile and continue to innovate will come out on top.
Marketing research is an exercise to find truths in consumer behavior and attitudes. READ HOW TO capturE timely, critical input.