Spring is in the air! The grass is greener, trees are sprouting leaves and the flowers are beginning to bloom. For some, the season marks a time of new beginnings, but to others, it's the start of cut grass and intense pollen. In 2015, 8.2% of American adults were diagnosed with hay fever, an allergy most commonly caused by pollen or dust, resulting in symptoms such as a runny nose, itchy eyes, scratchy throat and coughing. And in 2010, 11.1 million visits to a physician's office resulted in a primary diagnosis of hay fever.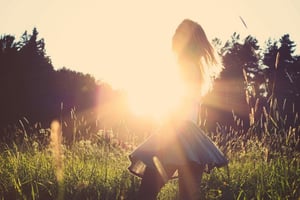 While indoor and outdoor allergies are commonly seen and discussed, there are many more allergens contributing to a growing cost of healthcare, including drug, food, skin, latex and insects. According to the American College of Allergy, Asthma and Immunology, more than 50 million Americans suffer from allergies each year, and allergies are the sixth leading cause of chronic illness in the United States with an annual cost exceeding $18 billion. In the UK, it is believed that approximately 44% of adults suffer from at least one type of allergy, and almost half of suffers (48%) have more than one allergy.


This week marks the eighth World Allergy Week initiated by the World Allergy Organization (WAO). Together with their members, they raise awareness of allergic disease and related disorders, as well advocate for training and resources for these conditions around the world.

In anticipation of this week, Lightspeed Health interviewed 1,283 US and 1,182 UK panelists, inquiring about their allergies. In both countries, most panelist from our patient panel reported to be most allergic to pollen, at 55% in the US and 52% in the UK, only to be followed by a drug at 9% and 11% respectively. Those who reported to suffer from seasonal allergies experience the strongest symptoms in the spring and summer; 73% of US patient panelists reported the spring, however those in the UK were split between the spring (42%) and summer (52%).

Below you can find more results from our research, including treatments, length of suffering and if they see specialists.