This is an excerpt from an article that appeared on research-live.com on December 28, 2012.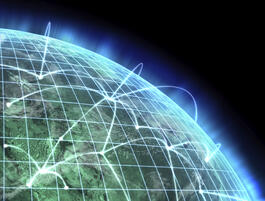 There's no doubt that it is tough out there, but our experience is one of evolution in how clients buy and conduct research so that even in these straitened economic times clients are not necessarily spending less, but they are becoming more discerning. Like anyone on a budget, clients want the best return on investment for their research spend. We see three clear trends emerging which we expect to continue and accelerate over the next few years.
Firstly, the final barriers to wholesale acceptance of online data collection are coming down. It was only comparatively recently that clients were wary of using online research outside the major developed markets – citing internet penetration, historic trends and relatively cheap, people-driven fieldwork as the reasons. Over the past two or three years this has completely changed. Those same clients now want consistency and reliability in their data collection and are pushing more and more of their work towards digital data collection. I say digital rather than online because, perhaps ironically, it's in those emerging markets where online penetration is still patchy or skewed that we are moving from traditional face-to-face or CATI collection directly to mobile surveys. As our clients invest more in their own digital marketing activities and consumers spend more of their time and money on digital platforms, these then become the natural place to conduct all types of research.
So the second trend we are seeing is the true embracing of the digital environment as the place to talk to consumers. Today we can access our respondents online, via mobile devices and through social media platforms. We can survey them, invite them to online focus groups or custom communities, track their internet behaviour and relate their social media opinions to our questionnaire results. All this requires permission of course, and is one of the reasons that panels will be with us long into the future.
Finally, either because of the economic climate or the globalisation of business, international clients are becoming much more global in their outlook. They are moving away from having individual markets buy and run their own local research projects towards a more joined-up research programme. This is challenging for both clients and agencies as the balance that clients need to be able to strike is how they get the efficiencies of scale in purchasing research globally without losing the benefits of knowledgeable, local researchers.
To read the full article on research-live.com, click here.
- See more at: http://www.ls-gmi.com/integrated-data/digital-global-local-mobile/#sthash.PeDPSSid.dpuf