The necessary "evil" of the market research industry continues to be echoed at every industry conference and event: we need to change. Clients are leaning on us to provide more data with a creative edge, quicker than ever before. At the 2015 CASRO Technology & Innovation event in Philadelphia, quality through collaboration was a key topic. Instead of making sacrifices to expedite turnaround, we should use the technology at our disposal whether it is our own or another suppliers. You can't make intelligent investments as an organization unless you fully understand how marketing research needs to change. Do we want to settle with being good enough, or strive to be great?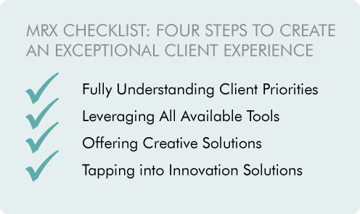 A few questions that we can all ask ourselves when reviewing our client's business issue.
What tools do we have available and how can they be layered?
What complementary tools does the 'competition' have that can be paired?
What is our priority? Beating our competitors within market or fulfilling our clients' needs?
How can we use our resources to solve clients' challenges with creative solutions instead of 'one size fits all'?
Are we pushing our clients to be innovative, too?
As an industry, we need to face the hard truth that there is only so much that can be done singularly. A conscious effort needs to be made on joining forces, acknowledging strengths as well as weaknesses to provide wider insights on the marketplace for our clients. The notion of competitors needs to be thrown out the window. We will only find ourselves being successful moving forward if we are an industry wide unit.
We are all willing to preach our ideas and capabilities at conferences, but growth is the willingness to collaborate with others. In 2016, let's stop making excuses and get started by taking action.
ARE YOU LEVERAGING SOCIAL MEDIA?