Social media has caused a massive shift in the way people communicate, interact and share experiences and personal interests. Consumers are always on, always connected. Consumers build unique online relationships; they are connected to brands, athletes, teams, family, friends and co-workers on multiple channels. Sharing everything from political views to favorite products, social media users are leaking valuable information and insights for researchers to take advantage of.
Marketing researchers have adapted Mobile First best practices; but are we also looking to benefit from the same openness and flexibility that social media platforms have to offer? There are six ways to successfully engage and capture relevant and actionable feedback from your panelists based on social media best practices: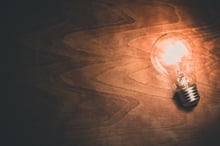 Focus on people, not metrics: Our industry refers to panelists, not people. Are we focusing on why individuals are dropping out of surveys? Are we worried about their enjoyment of a survey or just survey completes? Create consumer conversations, not metrics.
Stay authentic: According to Digital Stats, 92% of consumers say they trust earned media like personal recommendations above other forms of advertising. Authentic brands do better on social media, but trust is earned over time. If you want to capture genuine consumer insights, treat your online survey as you would a social media account. Be honest and upfront about your intent.
Engage, don't push: Want to get better research? Consider the way you are asking questions. Similiar to social media posts, consumers favor shorter, visually appealing surveys with a strong narrative structure. Engage your respondents first, ask questions later.
Let the consumer decide: video, text or photo? Social media platforms are constantly evolving, but they always remain focused on consumer adoption. According to Spinklr, marketers need to find new ways to capture the attention of the consumer who has seen just about everything. Every day, more and more individuals are starting surveys on their mobile devices over PCs. They are deciding when and what device to take the survey; why not let them decide on the format? We design for cross-device research, so why not design cross-format?
Be relevant: Across Facebook, Twitter and Instagram, you want to reach your target audience with relevant content – photos, posts and videos. Like social media, marketing research is a crowded space; panelists are flooded with survey invites daily. Be relevant: ask the right questions, in the right sequence to the right audience.
Interactions first, technology second: Social media planning 101 = interactions first, channel second. Allow your panelists, not technology, to drive the future of the industry. Are marketing researchers allowing technology to dictate the future or panelists? Are you focused on building mobile research apps or consumer feedback apps?
Gaining success in social media isn't easy; it's a process, a way of thinking. Social media can be used to create and collect customer intelligence through listening techniques. And this can also ring true in the online survey world. Think about it: Brands have the capacity to cultivate conversations with consumers...but often don't. Researchers who are successful in gaining insights from surveys are the ones who allow the consumer to take the wheel and drive how marketers can collect information from them. Platforms such as Facebook, Twitter, YouTube, Pinterest and Instagram allow users to be creative and communicate in whatever method is enjoyable to them. Why not allow online panelists that same freedom? By allowing panelists to communicate with you through mediums that are most enjoyable to them, through video for example, you could garner more authentic and elaborate feedback. Rather than force tedious or possibly challenging lengthy open text responses, try allowing an option for using text or video responses. Instead of requiring respondents to rate a product on a variety of features through a MaxDiff exercise, try engaging them in conversation through communities or discussion boards.
The perfect solution for the survey world isn't available in 140 characters or less, unfortunately. But the successes of social media are ours to grow from.