Today's consumers already have a voice online; they publish opinions, build their own sites, post videos and share content. Technology is enabling an increase in mobile activity – allowing people to connect everywhere and at any time. Because of this, it stands to reason that that the way we're interacting with respondents is shifting. Market researchers are now facing the challenge of being on the consumer's terms and competing for time with them.
Consumers have limited discretionary time to devote to research; therefore, successful researchers are those who value survey responders as key assets to collect opinions and generate insights. Smartphones are what many are using throughout their day; in fact, it's now the device with the most connections to the internet, overtaking PCs. It's critical for researchers to modify research practices to not only include mobile responders, but make the experience enjoyable for them as well.
Just as smartphone usage will only continue to rise with time, panel recruitment is following a similar trend. Lightspeed is experiencing more and more respondents joining our panels via mobile than ever before.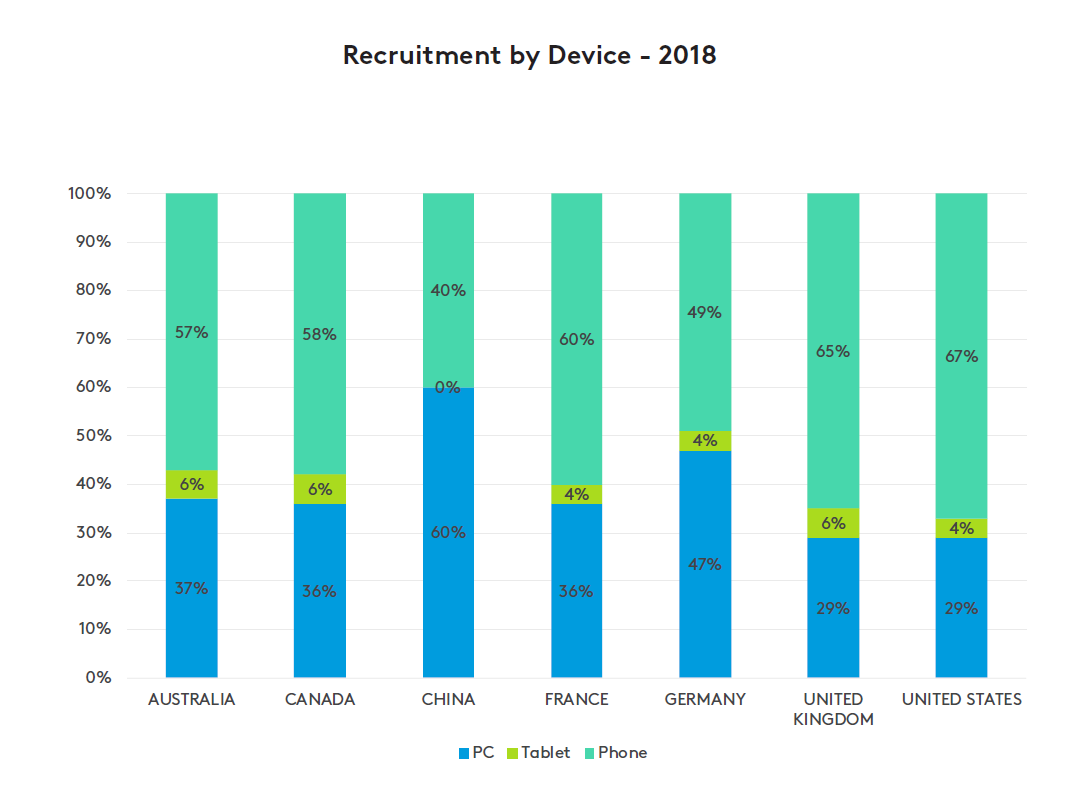 Need another reason to modernize your research? How about representivity, not just for demographics, but behaviors, too. Mobile respondents have different habits and media usage, which can have a dramatic impact on decisions and future planning. If you're not creating modern surveys, particularly for global work, you could have gaps in your data sets, thus missing valuable insights.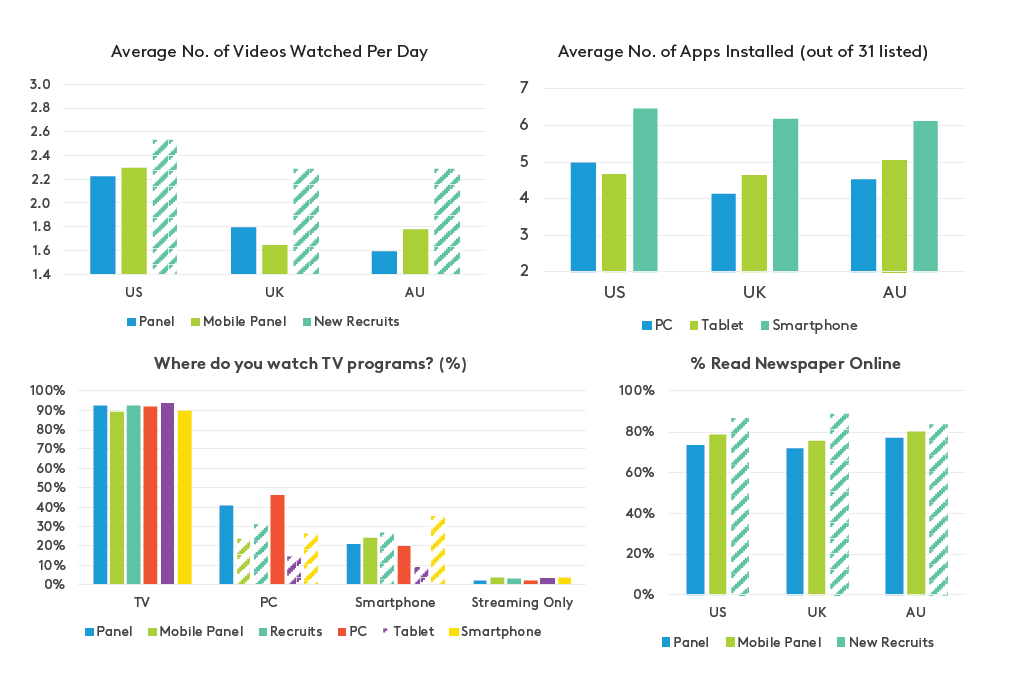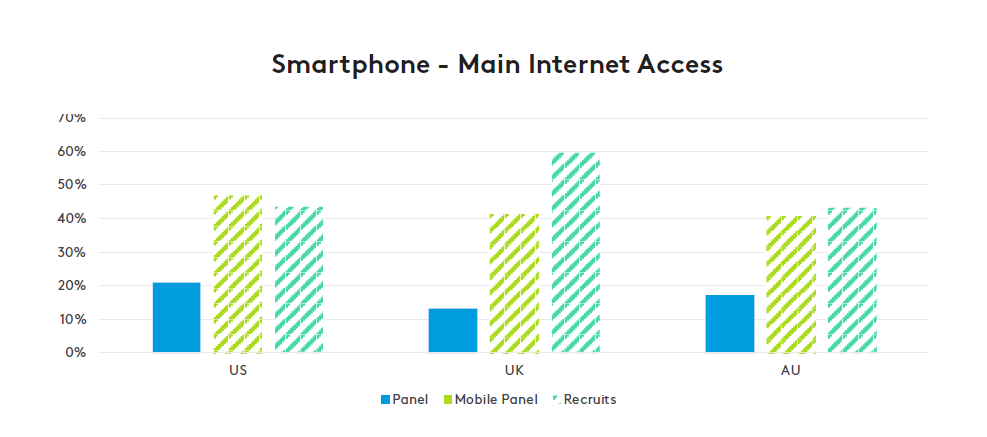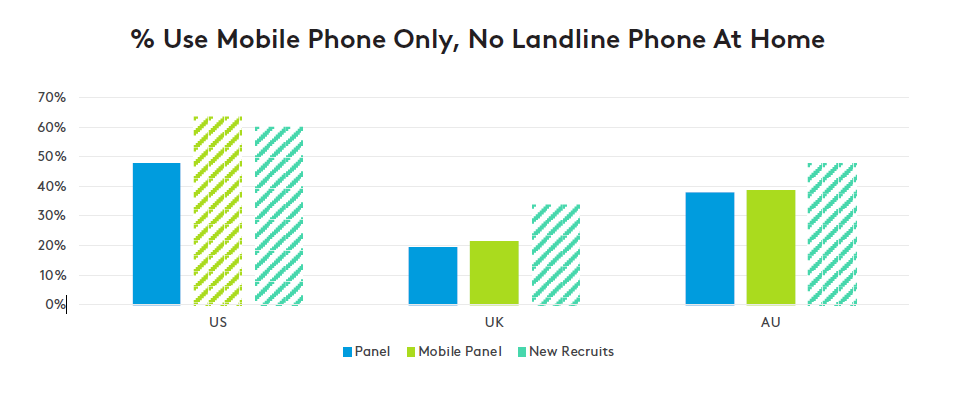 Research done by Lightspeed in 2017